Commercial

Resin Systems

Resin Stone Designs Ltd are installers of commercial resin bound systems. We provide resin surfaces that are suitable for all types of business premises, communal areas and public spaces offering superb finishes that are attractive, effective, permeable, low maintenance and sustainable.

Resin bound surfaces are perfect for large or small commercial or public projects as resin bound gravel can be applied to any solid concrete or macadam base and is also suitable for tree surrounds. It's safe, long–lasting, maintenance–free, eco–friendly, puddle–resistant, oil and grime–resistant.

Car parks, hotels, care homes, communal areas, access roads; these places are no longer required to just be functional and practical. There is increasing demand to create surfaces that are cost–effective, attractive, safe and eco–friendly.

Here at Resin Stone Designs we have over 30 years' experience in delivering only highest quality surfaces to many satisfied customers and clients.
The Importance of SUDs
We are SUDS (Sustainable Urban Drainage System) compliant. Nowadays, new driveways and other surfaces have to comply with
SUDS
regulations.
The Environment Agency encourages the application of resin bound driveways and surfaces to help water to drain away naturally into the earth. This is why resin bound is a good choice for parks, large drives, paths and playgrounds.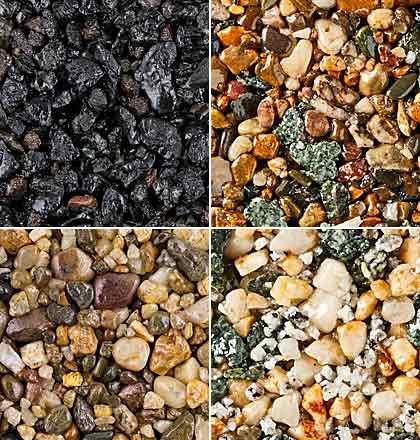 Our
Commercial

Customers

Laying quality Resin Surfaces to any commercial area, including:
Care Homes
Car Parks
Footpaths and Pedestrian Areas
Cycle Routes
Hotels
Shop Fronts
Caravan Parks
Play Areas
Swimming Pool Areas
Pond Surrounds
Resin
Surfacing

For Everyday Use